Meet the Future of
Patient-Centred Healthcare
Engage, educate and empower patients and care teams across the care continuum with PEP Health.
Get Started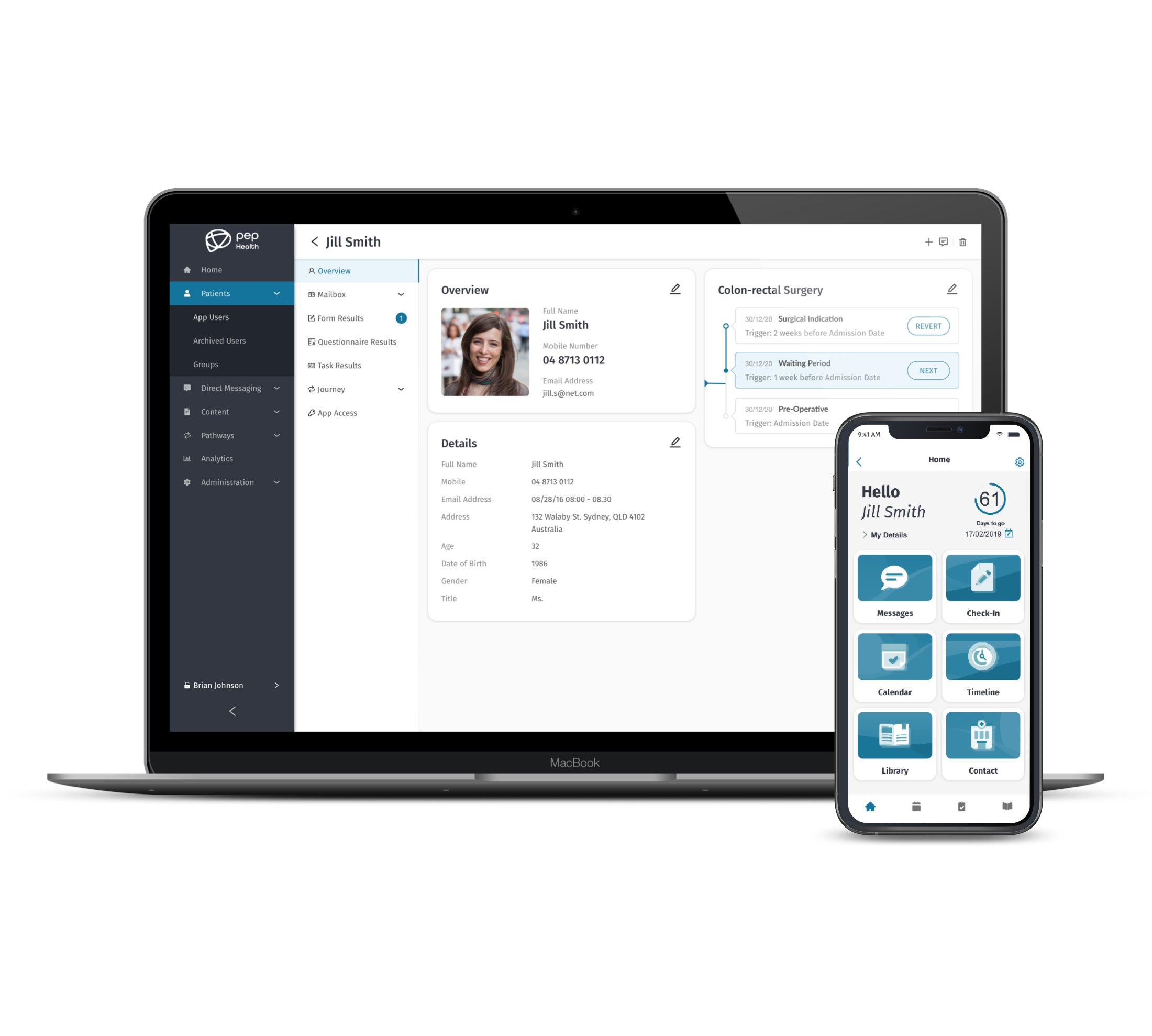 PEP Health Dashboard
The clinical dashboard enables the delivery of personalised and segmented communications to patients based on specific patient health pathways.
The dashboard provides the care team with actionable information and a holistic view of the patient population, their conditions, and their progress.
Create personalised engagement programs suited to clinic or department needs and reduce patient non-compliance.

Collect and review patient-generated health data across the entire patient journey.

Reduce litigation risk with controlled documents, informed consent and terms of use.

Reduce overheads with a sophisticated automated communications system.

Support patient-centricity and the patient experience whilst encouraging better health outcomes.

Systematically ensure communications are aligned with best practice.
Want to be a part of our PEP Health Pilot?
Fill in the form to express your interest to be involved in our first release pilot program.
If you would like to know more about our pilot program and requirements, feel free to contact us directly: info@pep.health